I need a website.
#startwalkingdigital and see what we can do for you.
We Design and Build Websites. Whether that be a portfolio website showcasing your business and it's services or an online shop where you can fully manage products & sales.
Walking digital are here to help you grow your business online. We will walk with you one step at a time so you don't get lost in the world… wide web.
I need a website.
We will develop a website together, that is accessible across Computers/Laptops, Tablets and Mobile Devices, positively promoting your business, whilst enhancing your customers overall experience.
Website Design & Build
eCommerce / Online Shop
Website Functionality
Bespoke Development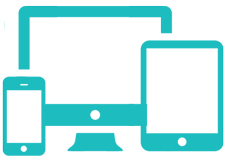 Responsive Website Design
Everyone is always on the go whilst browsing on their devices. It is important that your website can be viewed anywhere at any time. With a responsive build, your business will be showcased to its full potential on a Desktop, a tablet or a mobile phone.
Ecommerce Websites
A shop that never closes! Customers can view your online shop 24/7 from anywhere in the world. We can build you an Online Shop from scratch or we can integrate it in to your existing website. A perfect way to sell your products and minimise your outgoings & overhead costs.
Website Functionality
Do you have a website already but it isn't doing everything that you want it to do? We can build and develop functionality on your existing website so that it does what you want it to do.
Hosting
Your website will be hosted on a secure cloud server with a SSL Certificate (padlock in address bar) which is backed up and taken care of by us, just for you and your business!
Personalised Email Account
An email account that is just for you and represents your domain name (@walkingdigital.co.uk) that can be accessed from any device worldwide.
Would you like to #startwalkingdigital with us?
Please fill in the form below to send us a message.