"Absolutely fantastic job from Andy, He created my website, logo, bookings system and all the marketing information. He made everything how I imagined, so friendly, quick, professional. Recommend on the highest level ⭐️⭐️⭐️⭐️⭐️"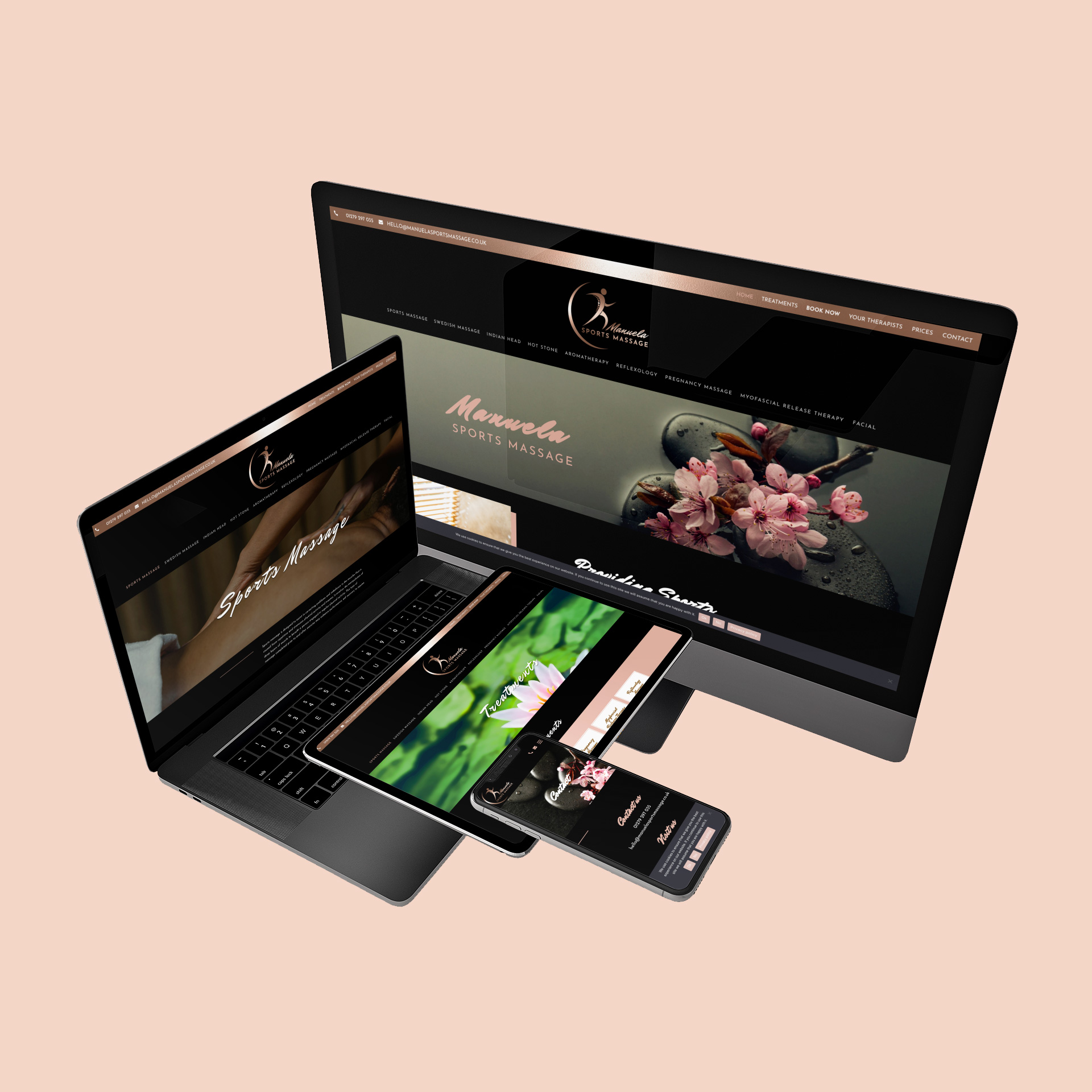 The Client
Providing Sports Massage Treatments for a wide range of people, from professional athletes to clients who have found themselves in pain due to stress, injury, aches and pains.
Manuela Sports Massage help clients with sports injuries, injury prevention, muscle relaxation, stress, tension relief and many more. Manuela Sports Massage have been practicing Sports Massage Therapy since 2016 alongside working within a successful Physiotherapy clinic as well.
Treatments ranging from:
Pregnancy massage
Hot Stone
Reflexology
Indian Head Massage
Swedish Massage
Aromatherapy
The Solution
With a new business start up, Manuela Sports Massage needed more than just a website. First thing was to develop a new logo, business cards and gift vouchers. The next step was to develop a website MSM would be proud of. The website gives users information on the different types of Sports Massages available at Manuela Sports Massage. An online bookings system was ingrated directly in to the websites pages, allowing for clients to book in with out leaving the website. Built on a CMS platform, this allows for updates to be made as and when MSM need to add or change anything.
Challenges
Website Design.
Responsive.
Online Booking Integration.
Logo Design.
Business Stationery.
Would you like to #startwalkingdigital with us?
Please fill in the form below to send us a message.