There have been a lot of posts about being #Togetherathome during this uncertain and unsettling time, and it's been great to see so many people thinking of different ways for us all to feel the closeness of community while distancing.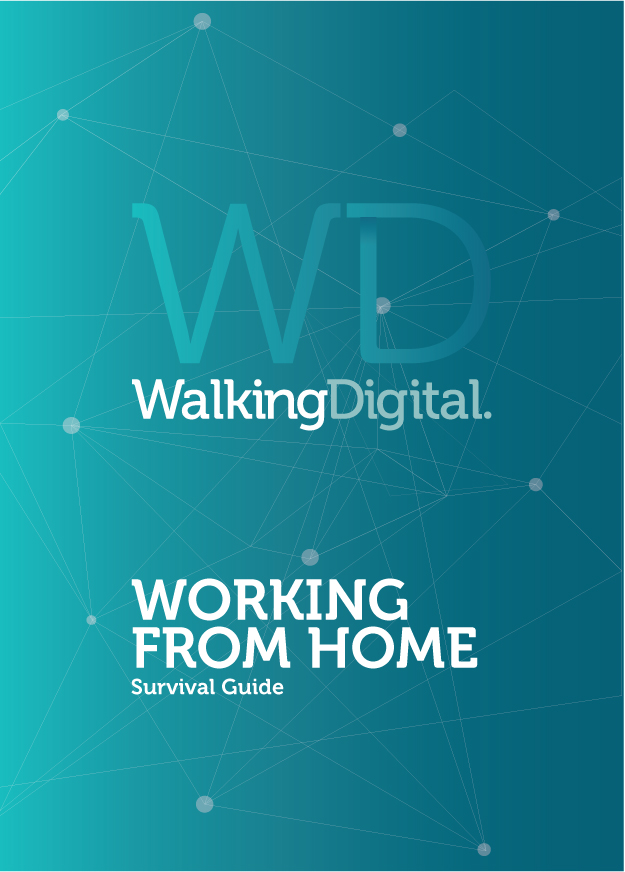 We've been keeping an eye out, here at Walking Digital, for the best ways to keep occupied. Here are our favourites below. We hope you enjoy them and take care of each other.
Have you got your PE kit?
Joe Wicks has a 30 minute workout, aimed at children on his YouTube channel – but we're sure it will be fun for all the family. It starts at 9am, so you've got some time to get prepared and find your sweat bands.
Love live music?
You don't have to miss out. Many artists are now taking to social media to live stream and perform, including Garth Brooks, Sheryl Crow, Pink and John Legend. Positivity machine, Lizzo, is not just singing and playing the flute, she's also holding daily meditations, to bring an extra sense of balance to your day.
Fancy a bit of culture?
You may have seen the photo of the couple who had isolated last week and donned their finest outfits for a night at the opera, from the comfort of their couch. There's a list of performances you can catch here.
A West End show jam packed full of stars, "The Wind in the Willows" is streaming now for free, or if you'd like to thank them they will gladly receive a small donation.
If museums are more your thing, you can take a virtual tour to many of them across the world – so no huge queues to see Mona Lisa.
Need help with home schooling?
We think there just might be a new appreciation for teachers, when everything is back to normal! A huge number of experts and education companies are now offering free resources to make your life a bit easier and give you plenty of ideas. Many of them are listed together here.
How about a trip to the zoo?
If you'd like to learn more about animals, Brookfield Zoo will be holding a zoo live chat, or if a safari is more your thing, Brookfield Zoo will be heading to Facebook Live and broadcasting home safaris every day.
Do you have a book worm?
Much loved author of "We're Going on a Bear Hunt" Michael Rosen can be found reading his poems and stories on his  YouTube channel and a range of authors have put together readings and activities here.
Could you be the next Picasso?
Brush up your drawing skills with a live draw along lesson every evening at 6pm with Harptoons Publishing, over on Facebook.
Can you find all the rainbows?
You may have seen rainbow pictures appearing in the windows in your street. It's a lovely initiative by a Facebook Group called Rainbow Trail to give a bit of comfort and togetherness to children and the rest of us. So if you are socially distancing but still going on a walk, your day can be brightened by all the different rainbows on the way.
Fancy a movie night?
Just because you can't all be together, doesn't mean you can't take a trip to the movies. If you add the Chrome extension Netflix Party, you can be in different homes watching the same film at the same time. We're hoping there's a way to turn down the volume of the other house, just in case they're talking a bit too much through the film…
Are you the GM or the DM?
Make your move and keep your games nights going with Facebook Messenger group video chat, and either play your own boardgames simultaneously, or install the online games platform Jackbox Games. If anything doesn't go your way you can blame a bad connection…
We hope this gives you some ideas on how to enjoy the coming weeks.
All the best from all of us at Walking Digital.