"Andy has just finished my website and i am over the moon with the finished article. I am not the easiest to work for and must have tested his patience many a time, but his professionalism and ideas have exceeded my expectations.
I recommend him 100 % to anyone, and cant wait to start my marketing campaign with him.
Keep up the great work."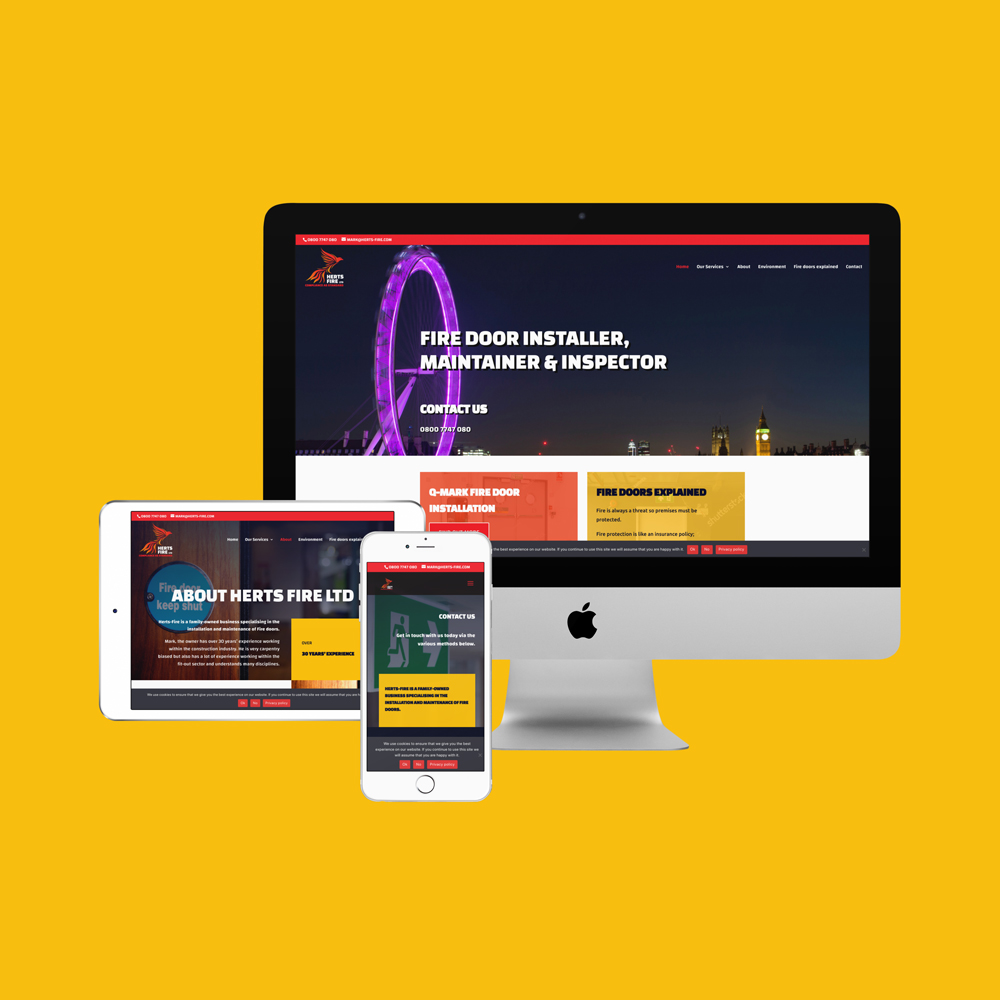 The Client
Being a small business, Herts Fire is able to give clients their full attention and will manage the process of works from start to finish.
It is Marks (Director of Herts Fire) direct involvement that allows Herts-Fire to excel over others and build lasting relationships with his clients.
They can provide a reliable service of Fire door inspections, Fire door maintenance and Fire door installation.
Herts-Fire pride themselves on giving a first-class service.
They intend to grow steadily and never lose track of our client's requirements.
Client satisfaction and compliance are our top priorities.
The Solution
Coming soon.
Challenges
Website Design.
Responsive.
Branding.
Would you like to #startwalkingdigital with us?
Please fill in the form below to send us a message.